How To Create A New Order?
Create an order is simple and that easy.
Login to your Cut Out Image Account
Hit "Create New Order" Button
Upload Images & Choose Image Complexity
When Uploading is Finished, Hit "Place Order" Button
If you wish to Pay Now, Hit "Pay Now" instead of "Place Order" button
Below is the screenshot how you could submit an order in details.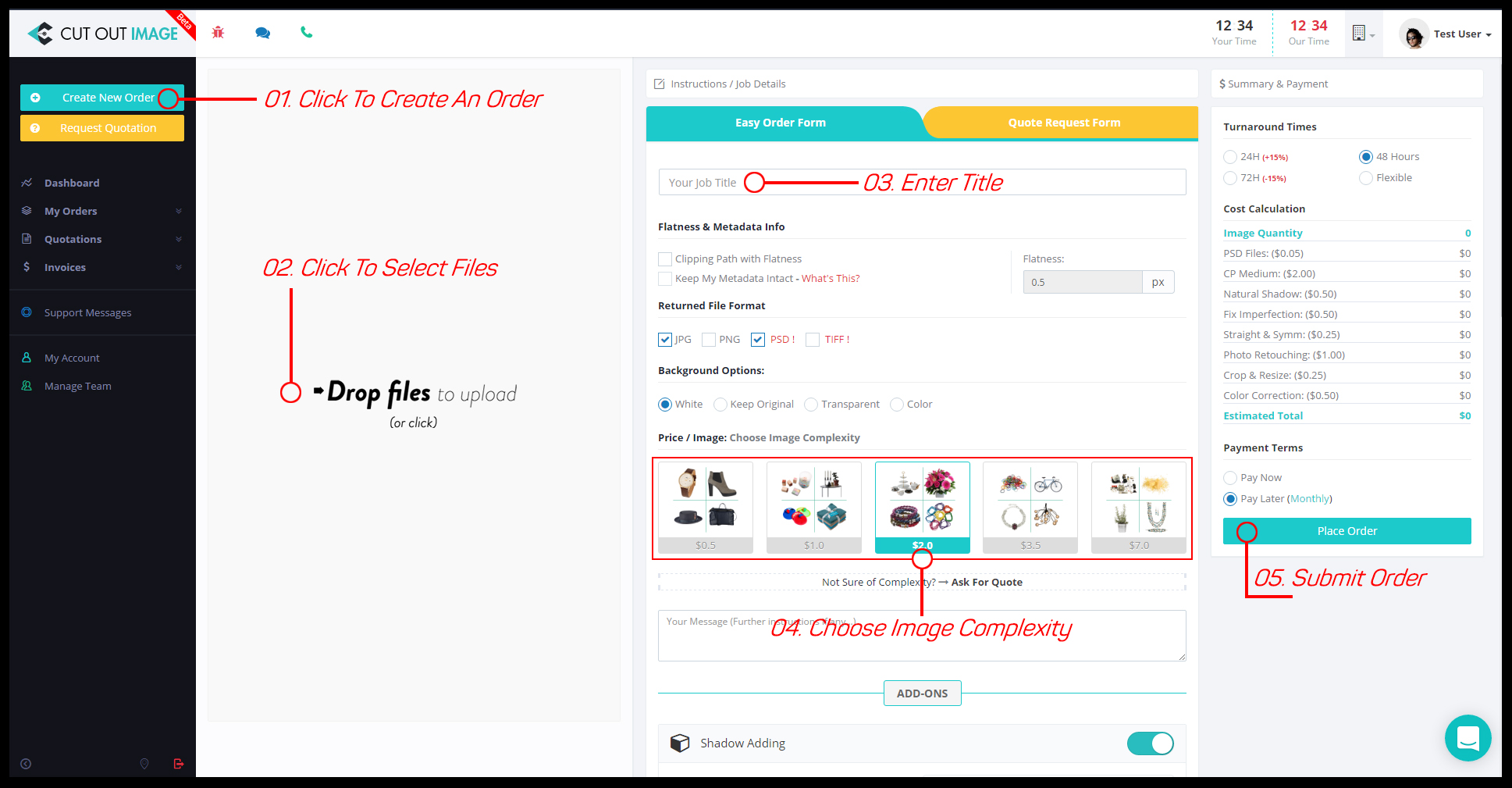 You can checkout One Minute YouTube Video which demonstrate the whole process in just 1 minute.
---
Categories:Create A New Order
---